Platelet Rich Fibrin for Joints
PRF, also known as platelet-rich fibrin, is very similar to PRP. Both substances contain a high concentration of platelets that store growth factors and cytokines. The main difference between the two is the fibrin factor in PRF. The fibrin network in PRF is structured in such a way that more cytokines and growth factors can be stored, which allows for greater healing in the area. Cell migration is another factor that comes with PRF, as well as proliferation, so you can expect more efficient wound healing and pain management.
PRF Injections in the Shoulder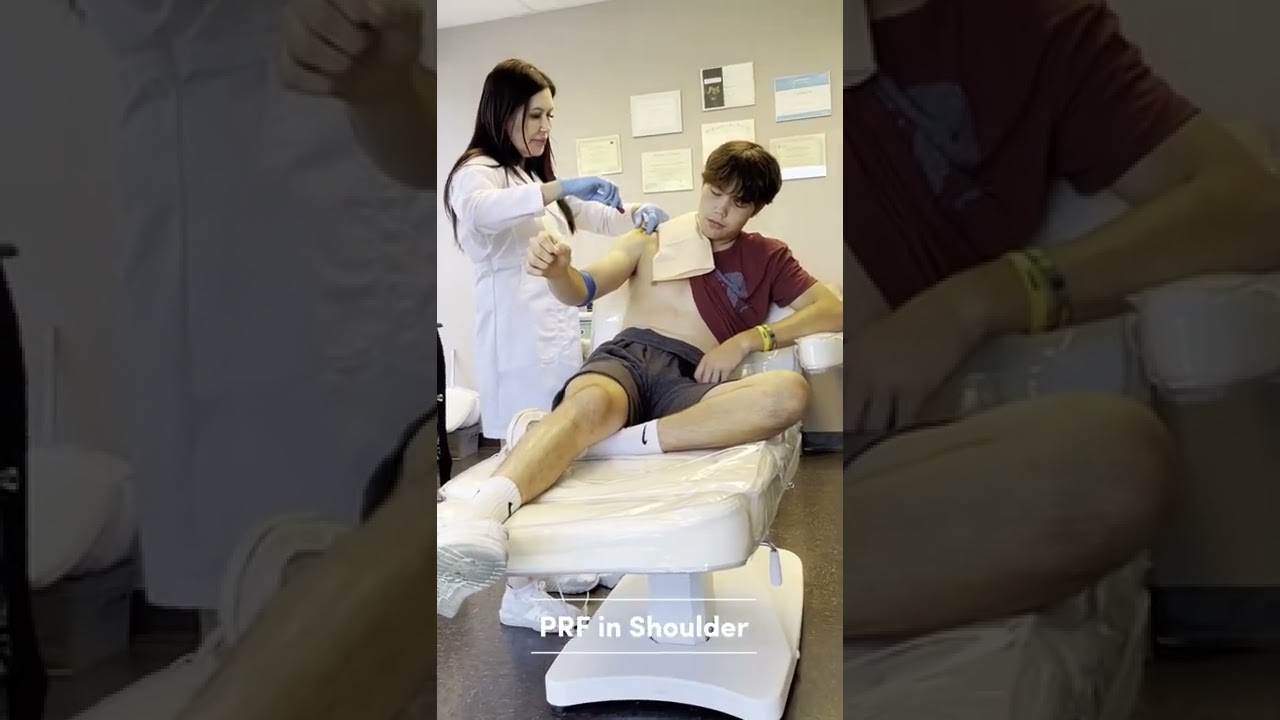 Patient presented with shoulder pain and weakness. Patient is a baseball player that was unable to lift his arm above his head. Of course, playing baseball was out of the question. But the patient needed to play out of state, 3 days after his treatment.
Patient played 3 days later, played well, and played PAIN FREE,
Tears, Sprains, or Chronic Pain in Joints/ Tendons/ Muscles/ Ligaments/ Tissue
Rotator Cuff

Labrum

Scapula
Biceps Tendon

Triceps

Forearm
Achilles Tendon

High Ankle Sprain

Sprained Ankle